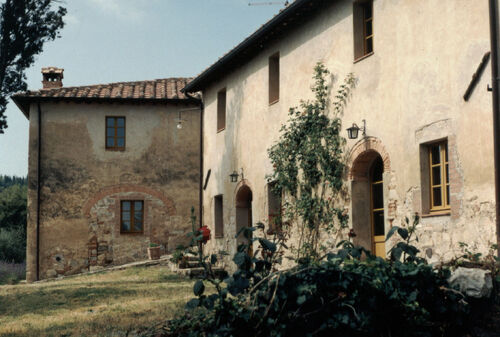 This is the Maes-Lemmens Household. Located in Namur, Belgiam, these two houses are where the Maes family and the Lemmens family raised their children in tandem. Magical families band together, as protection against muggles, and half-breeds band together as protection against the discrimination of other wizarding people.
Océane, Cyrille, Bramnok and Émile settled here when Clara was a toddler, Amandine a baby, and Émile was just pregnant with Matthias-Gounok. Since, they've raised their five children, who've born four grandchildren, one of whom they share.
Océane Maes
(née Bel)
Cyrille Maes
Bramnok
Émile Lemmens
Léa Maes
Clara LeJeune
(née Maes)
Quentin LeJeune
Amandine Lemmens
(née Maes)
Matthias-Gounok Lemmens
Niels-Zibnok Lemmens
Elise Lemmens
(née Janssens)
Hanne LeJeune
Chloé LeJeune
Aurélie Lemmens
Antoine Lemmens
Today, the household is home to all but Léa, the youngest of the three daughters, who is traveling and serching for her calling.
Lemmens House
Edit
The Lemmens house, the brick one, is the house where Bramnok and Émile raised their sons, Matthias-Gounok and Niels-Zibnok. Bramnok and Émile still live there, along Niels-Zibnok and his wife Elise and their son Antoine.
Maes House
Edit
The stuccoed house is the house where Océane and Cyrille raised their daughters, Léa, Clara, and Amandine. Clara still lives there, along with her husband Quentin and their girls, Hanne and Chloé. Amandine and Matthias-Gounok live there too, with their daughter Aurélie. Their rooms were built onto the west side of the house, when Aurélie was born.